The African continent is not only rich in culture, music, singing, colors, customs and traditions. It is also characterized by the delicious cuisines that are prevalent in African societies. Although the ingredients of these foods are present in most parts of the world, Some of these foods are served in celebrations and events, some of which are continuously eaten.
 "Jollof"
It is also known as "Benachin", meaning one bowl of Wolof, used by the people of Senegal and a minority of Mauritania. It is a popular term in many parts of West Africa. The most common ingredients are rice, tomatoes, tomato paste, onions, salt and red pepper. , Almost any type of meat, vegetable or seasoning can be added.
African "Pap"
Is a popular breakfast dish in many African countries,. Depending on the location, it is usually prepared with millet and sorghum.
 fufu
It is popular throughout West Africa, a special meal made up of a mix of different flavors, including cassava, corn flour, green bananas, and semolina, where some people boil whole starchy food and then toss or dice in a dumpling-like consistency , While others use flour made from one or more of these ingredients, and Fufu is served with soup.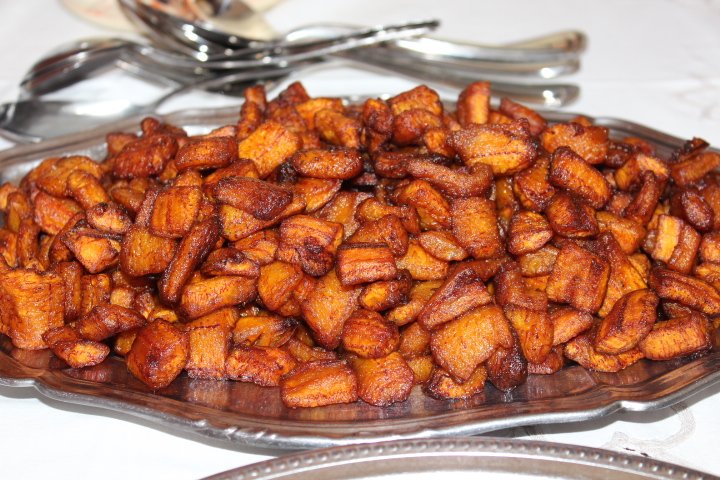 Fried bananas
Not only in Africa, fried bananas are also very popular throughout the Caribbean, and are usually eaten as a whole meal or side dish.
Peanut soup
Peanut soup is famous throughout Africa, and the main ingredients of this dish include peanut paste, vegetables, chicken, meat, seafood, usually eaten with rice.