US President Joe Biden said that he sees tremendous pain in his country due to the presence of many unemployed and affected people due to unemployment to the point of hunger, stressing that he calls on Congress to pass the US rescue plan and provide relief to citizens.
Biden said, in a post on his Instagram account: "I see tremendous pain in this country, a lot of people are unemployed, a lot of people suffer from hunger, and they stare at the ceiling at night and ask: What will I do tomorrow? .. That is why I urge Congress to Pass the US rescue plan and providing much-needed relief. "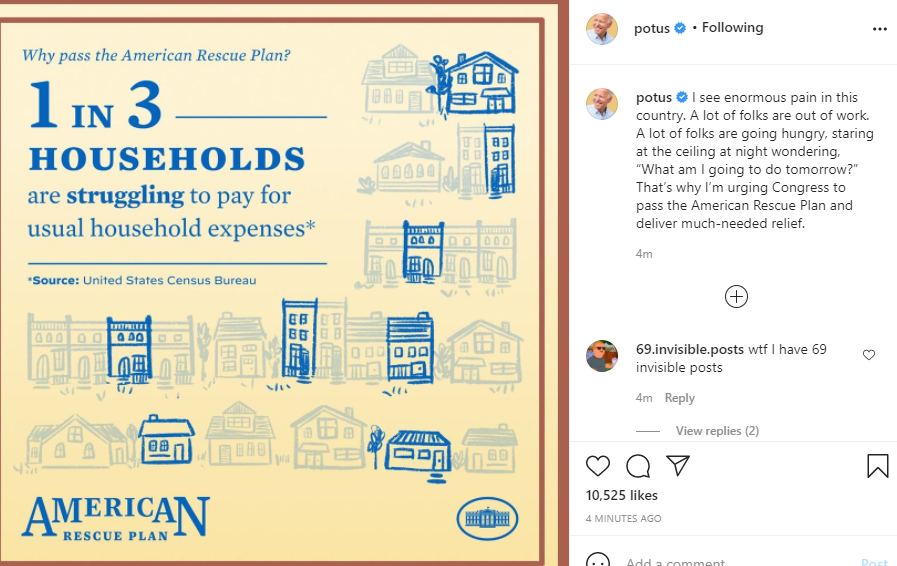 On the other hand, US President Joe Biden had said: "We are in the process of securing vaccines against the emerging coronavirus for about 300 million Americans by the end of next July – according to media sources – and Joe Biden added: Corona vaccine is safe and I have taken it myself and we need to vaccinate a larger number Of people to conquer this pandemic".
Earlier, US President Joe Biden announced an end to the national emergency imposed on the southern borders of the United States, and Biden wrote – in a speech to Congress that the White House published on his website – "I do not see that there is a justification for imposing a national emergency on our southern borders."