Outgoing Bolivian President Evo Morales has confirmed his acceptance of political asylum in Mexico, stressing that he is now heading to Mexico.
"My brothers and sisters, I am leaving for Mexico. I am grateful for the initiative of the government of that brotherly country which gave us asylum to take care of our lives", he said on his official Twitter account. Of strength and energy".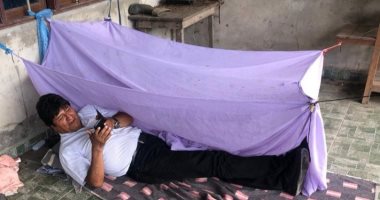 Morales at the ground
"For an original president who represents the humble people, the police are rebelling and striking while the armed forces demand his resignation", Morales said. "For neoliberal politicians with economic power, the police and armed forces suppress those who defend democracy with justice, peace and equality".
"This was my first night after leaving the presidency, which was forced by the Mesa and Camacho coup with the help of the police, very grateful to my brothers from the Cochabamba administration unions for providing security and care", Morales released a picture of him on the ground carrying his phone.
Read also: Mexico grants asylum to former Bolivian President Evo Morales