The US National Hurricane Center said there had been a noticeable change in Hurricane Dorian's path that could overtake Florida but still threaten the southeastern United States. It could also threaten Georgia, North Carolina, South Carolina and Florida.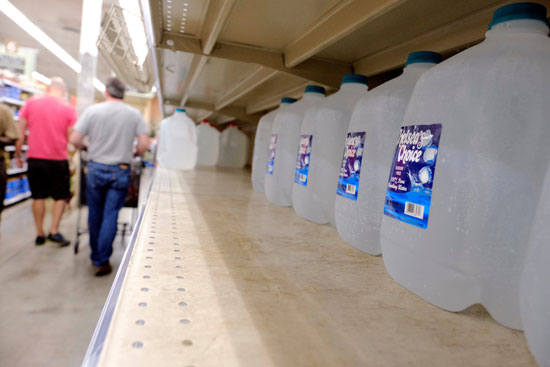 Hurricane Dorian, people storing water
"It is important to continue to monitor the progress of Dorian in South and Central Florida", said the latest report by the National Hurricane Center, released at 2 pm EST.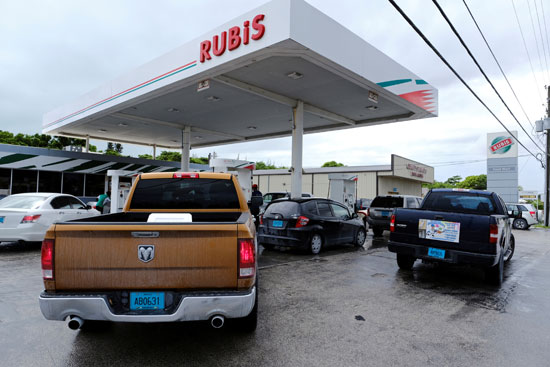 Cars at gas station
According to the Hurricane Dorian's path predicted by the National Hurricane Center, Dorian will travel Saturday across the Atlantic Ocean, northeast of the central Bahamas, to approach Sunday to the northwest or above the Bahamas, and to the Florida coast on Monday evening or early Tuesday.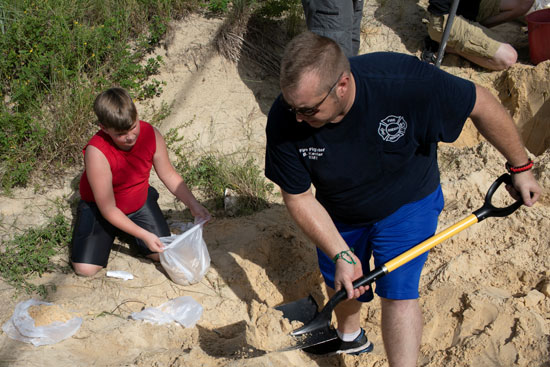 Citizens are preparing sand bags
On Tuesday morning, the National Hurricane Center warned that the risk of strong winds and storms would increase along the coast of Georgia, South Carolina and North Carolina over the middle of next week, and the hurricane center warned of life-threatening flooding from heavy rains.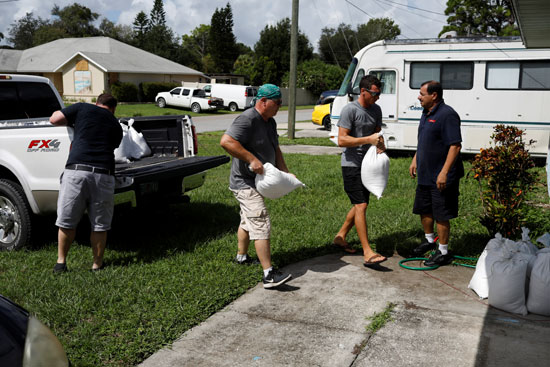 Men at work, dumping the sandbags
The southeastern state of Georgia, which may be in the course of the storm, has declared a state of emergency in 12 provinces.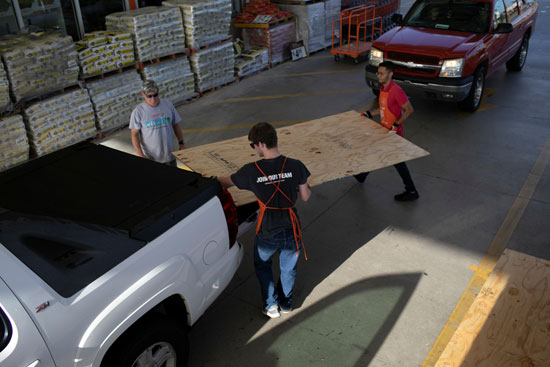 Wooden planks for the houses
Governor Bryan Kemp said the hurricane was capable of causing catastrophic effects.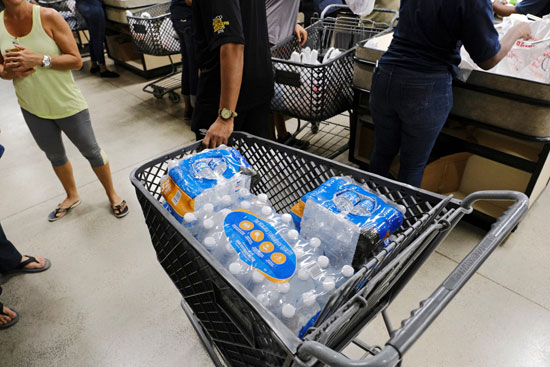 Food and water storage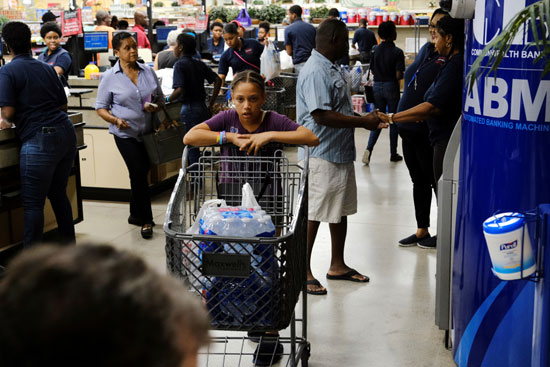 People at the grocery store