The US Postal Service has decided to release special stamps to commemorate the 50th anniversary of Apollo 11's landing on the moon, with stamps showing the iconic images of the famous mission to honor the five-decade anniversary of Neil Armstrong and Buzz Aldrin setting their feet on the moon on July 20, 1969. About 21.5 hours on the moon.
Neil Armstrong's famous photo of Buzz Aldrin appears on the stamps, while the other shows the landing site of the landing craft "Eagle".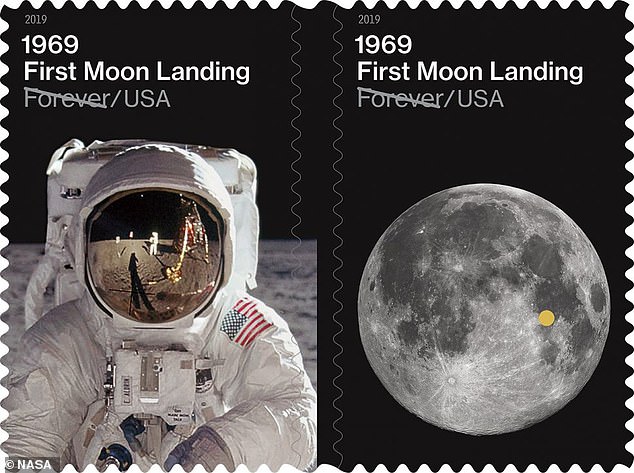 Postage Stamps
The stamps were designed by Antonio Alcala, technical director of the US Postal Administration, and can be used to send first-class messages.
Apollo 11 is a historic mission and one of the most remarkable human achievements, described by Armstrong as "a small step for man, one giant leap for mankind."
Read also: NASA ask public for help to select Moon Tunes for astronauts