One person was killed and five others were injured by indiscriminate gunfire in the US capital of Washington.
REBREAKING¶¶

Gunfire shots heard on the streets of Washington, D.C., on Thursday night, not far from the #WhiteHouse!

Several people reported hurt. (Reuters)#Washington pic.twitter.com/5rqt6mYGS2

– Saikiran kannan (@saikirankannan) September 20, 2019
"Six people were found shot, one of them was dead", Washington police official Stuart Emmerman said on Friday. The spokesman gave no further details on the identities of the injured.
The US media broadcast pictures from the scene showing a heavy presence of police and ambulances at the intersection of 14th and Columbia streets north of the city center.
Shooting in Washington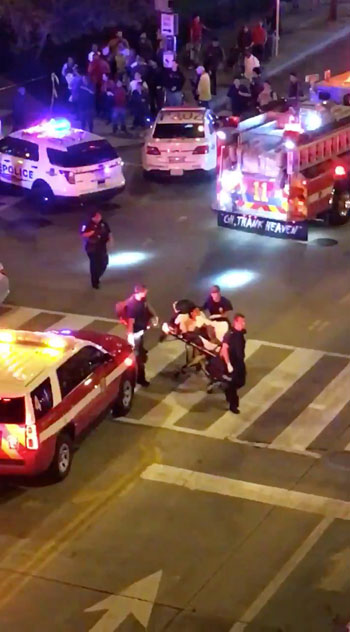 Transporting the injured
Read also: Netherlands: Several people injured in a shooting incident in Dordrecht