Thousands of people marched through the streets of Hong Kong on Monday, the first day of an open strike in the city, after violent clashes between police and anti-government protesters.
The city, which is controlled by China, has been protesting for months for rejecting a proposed bill allowing deportees to be tried in China.
Demonstrators attend march to support strike at Hong Kong shopping mall
Hong Kong leader Kari Lam, wary of problems, said Monday that recent protests in the city were pushing her to a "very dangerous situation" and challenging China's sovereignty.
Carrie Lam, chief executive of the Hong Kong region, said she had no intention of stepping down as anti-government protests.
On Sunday, China's central government condemned the insult to China's national flag by being thrown into the sea by some demonstrators – whom it called extremists – in the Hong Kong Special Administrative Region.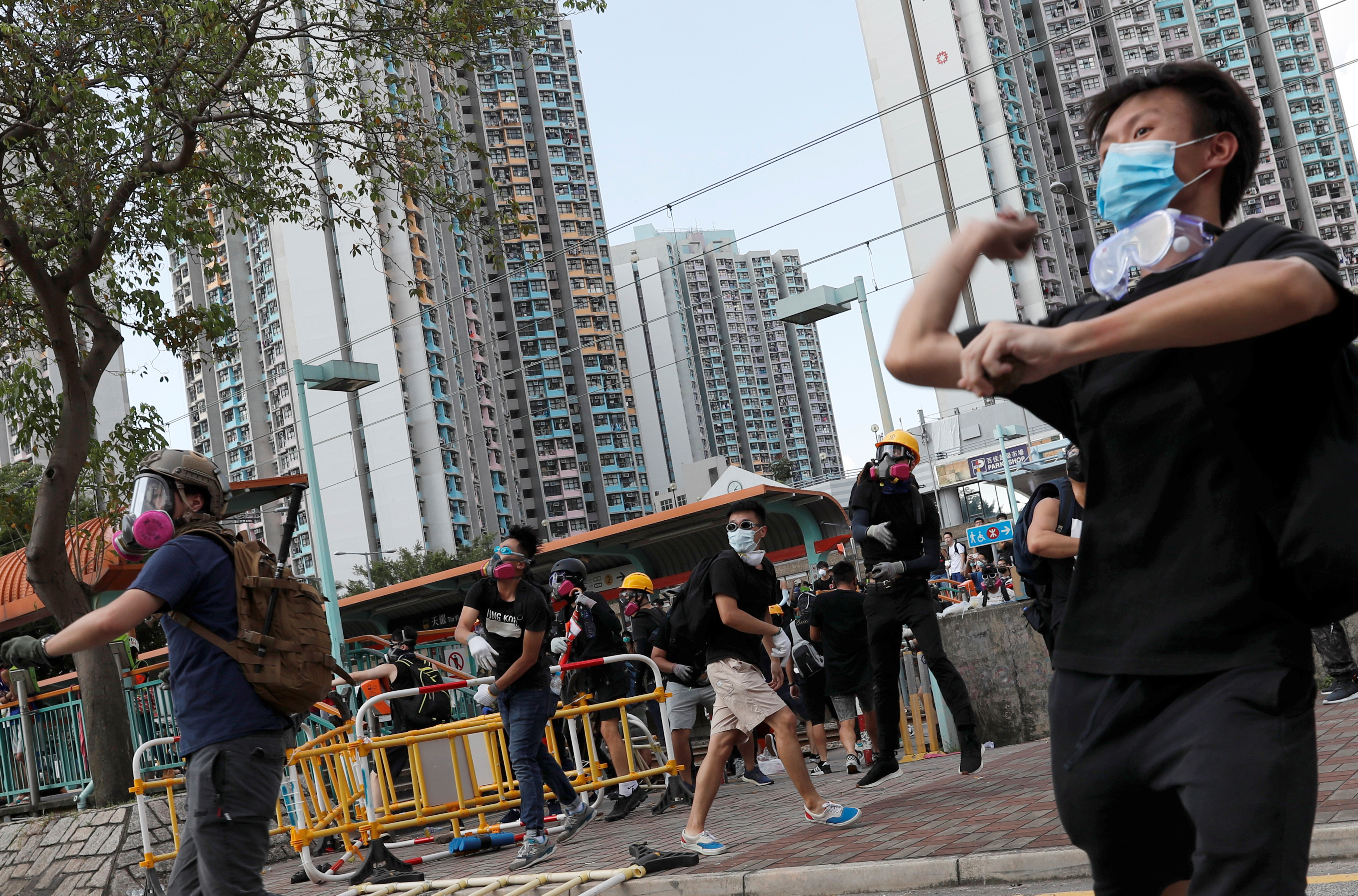 A spokesman for the Hong Kong (Macao) Affairs Office of the Council of Ministers said in a statement that black-clad protesters removed the Chinese national flag from the flagpole in Hong Kong yesterday and threw it into the sea, These are horrific acts that hurt the feelings of all the Chinese people, including seven million Hong Kong people, and have exceeded the minimum of the principle of "one country, two systems".
The mega city of southern China, which is experiencing its worst political crisis since its return in 1997 by London, has already experienced eight consecutive weekends of massive demonstrations, often followed by clashes between small radical groups and the forces of the country.
Read also: China condemns insult to flag by some protesters in Hong Kong