Google Maps not only shows the way you are going, it also reveals signs of "inequality" in relation to the social or economic level, in the UK cities through the database of pre-existing images easily, by showing the streets.
According to the Daily Mail website, more than half a million images from the google map catalog on the ground were entered into a deep learning algorithm, but they do not point to signs of inequality in London, data were collected on more than 156 , 581 different postal codes and applied to other cities such as Leeds, Birmingham and Manchester.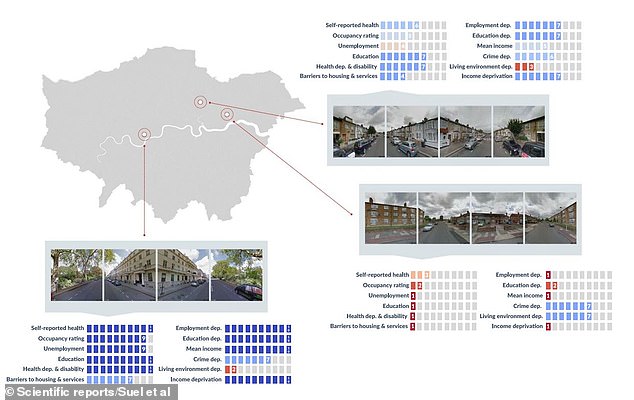 Google Maps
Esra Suel and his colleagues at Imperial College London used the deep learning feature to train a computer program designed to detect austerity signs. It was trained using 525,860 images of Google images of London streets captured through 156,581 different postal codes in the capital, processed and compared with official London data to improve its accuracy.
The academics then adapted the algorithm and provided it with 1% of data from West Midlands, Greater Manchester and West Yorkshire. This allowed the computer program to explore different forms of inequality in London, Birmingham, Manchester and Leeds.
The research, published in the journal Science Reports, was more effective for some measures of inequality than others, and was more successful in identifying differences in the quality of the living environment and average income, but its performance was worse for crime and the health level of different regions.
"Our findings show that street images have the potential to measure inequality and monitor the effects of policies aimed at addressing them," said the study authors.