Fishermen use horses rather than the boats to catch shrimp in the village of Ochidionkirki in western Belgium, which relies on fishing to become one of the few places in the world that still use a method dating back to the fifteenth century.
This method utilizes the power of horses to claw a fishing net through the shallow waters of Ochidonkirki, a natural habitat for gray shrimp before and after the tidal decline.
Although this method was also used hundreds of years ago in northern France, the Netherlands and southern England, only 15 Belgian fishermen in that village Are still using this method, which is recognized by the United Nations Educational, Scientific and Cultural Organization (UNESCO) several times a week, attracting tourists from all over the world
.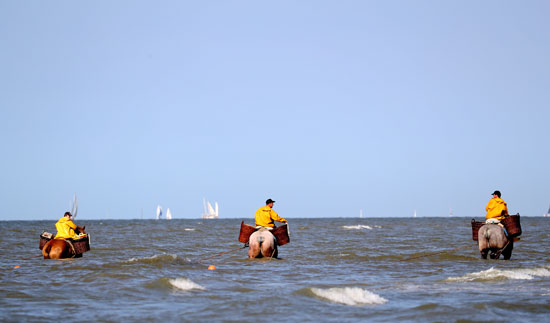 "We see a shrimp population shrinking every year," said Catherine Teren, whose friend has been fishing for 20 years".
"I think we are at a stage where pollution and plastics in the ocean will become a bigger problem, and we will see the consequences even more in the coming years" said Teren.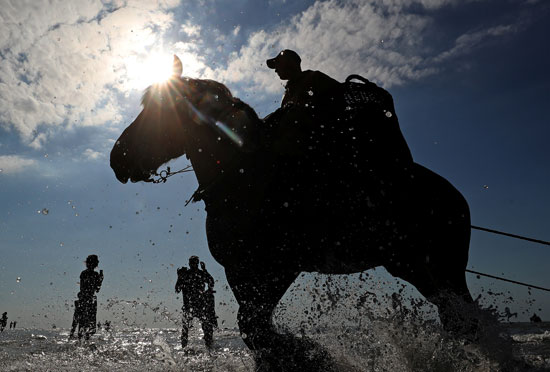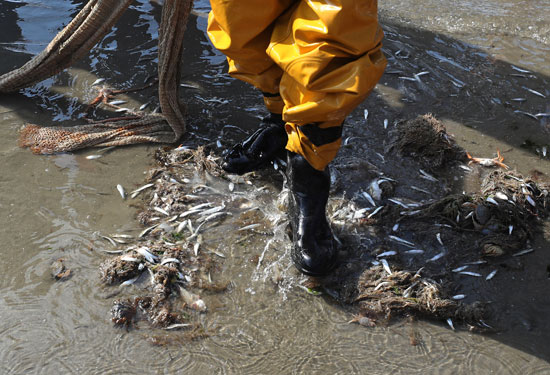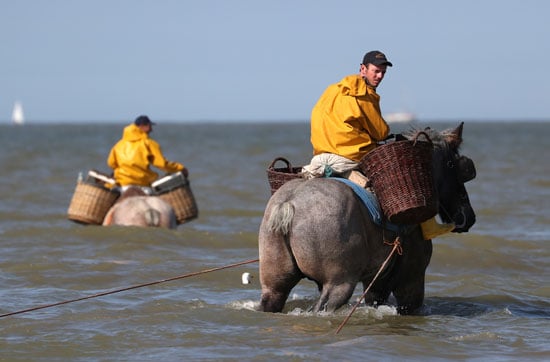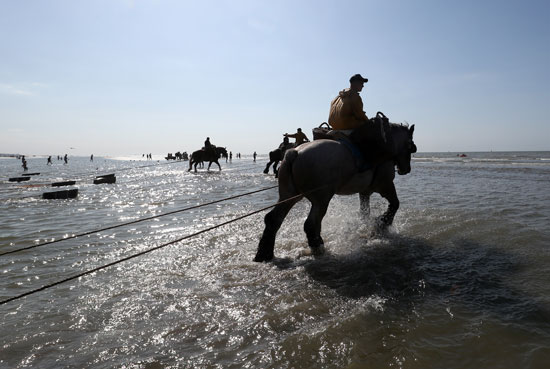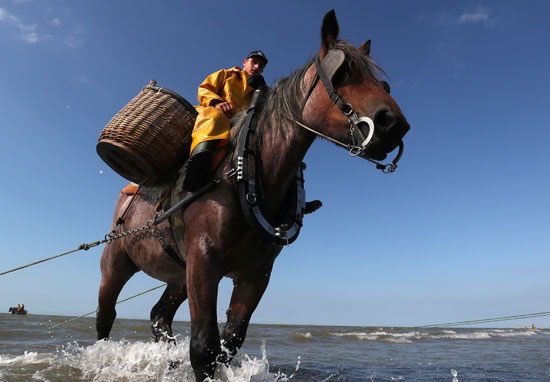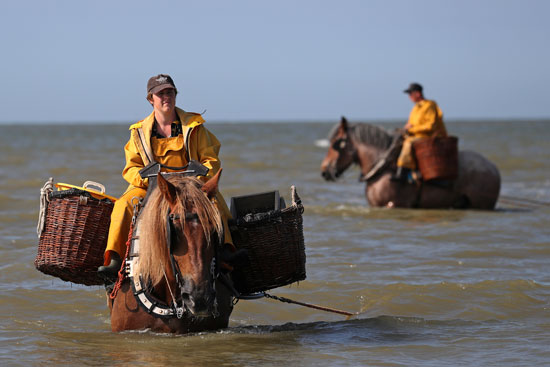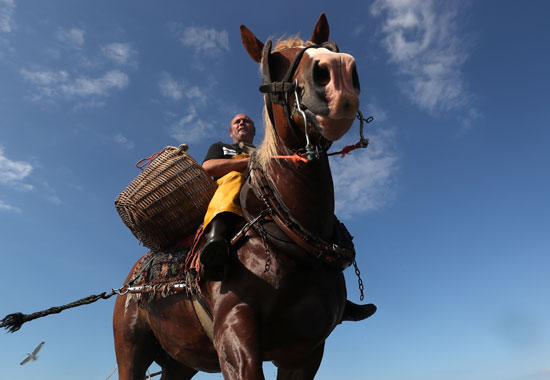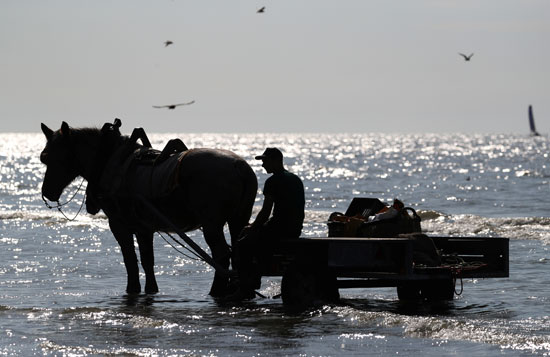 Read also: Belgium: 75 percent citizens feel secure in the country