Ukraine entered a new, political stage on Sunday after two polls showed voters following their exit from the polling stations the success of the politically inexperienced comedian Volodymyr Zelensky, defeating veteran President Petro Poroshenko in a war-ravaged country.
Defeat was a painful blow to Poroshenko, who sought to rally the Ukrainians about their country's flag by presenting himself as a bulwark against Russian aggression and a champion of Ukrainian identity.
Two polls showed Zelensky winning 73 percent of the vote, compared with only 25 percent for Poroshenko. Preliminary vote-counting data indicate the accuracy of the results.
Zelensky pledged to win his campaign headquarters in front of his ardent supporters not to disappoint the Ukrainian people.
Volodymyr Zelensky and Poroshenko
Volodymyr Zelensky addresses the gathering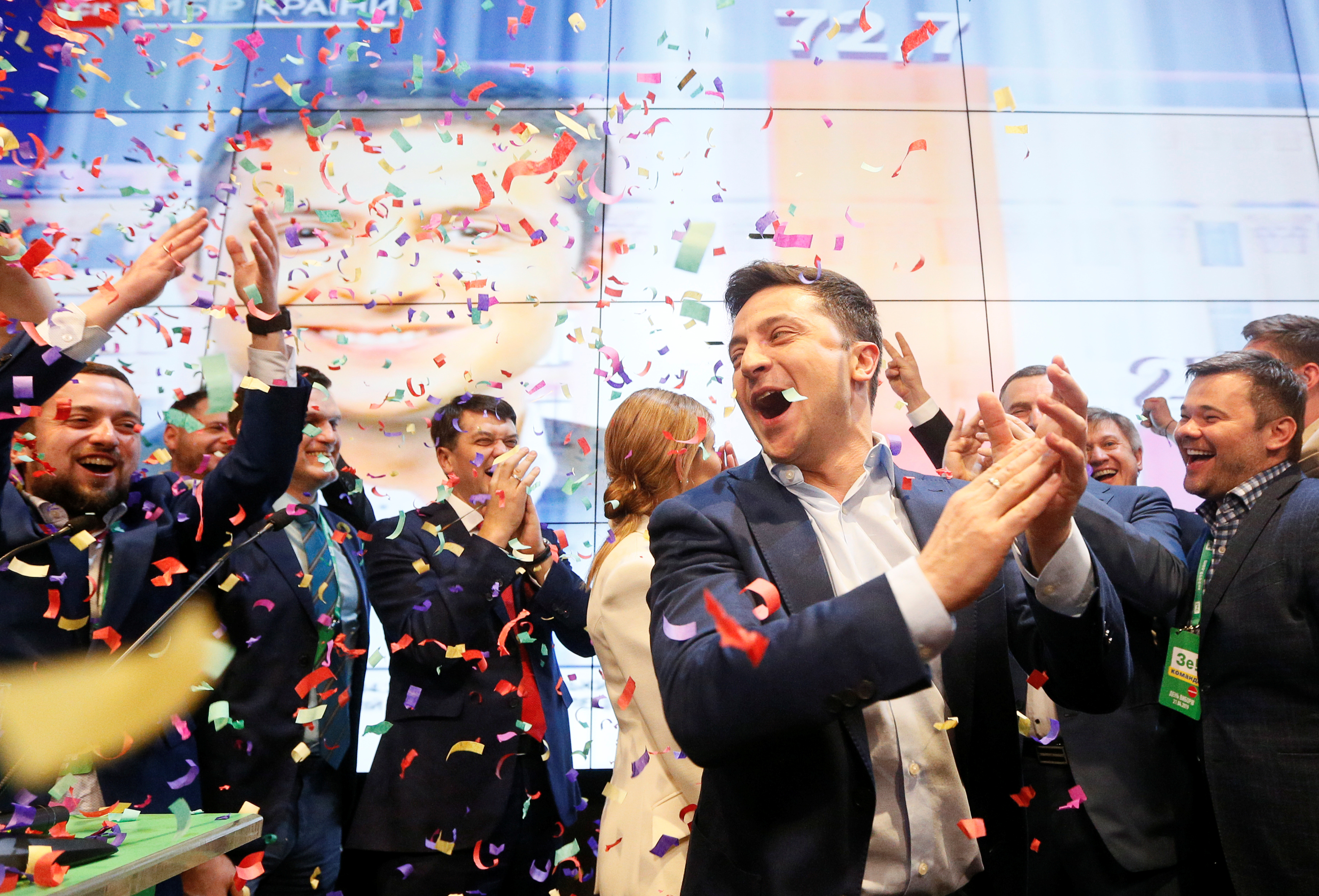 Volodymyr Zelensky as president of Ukraine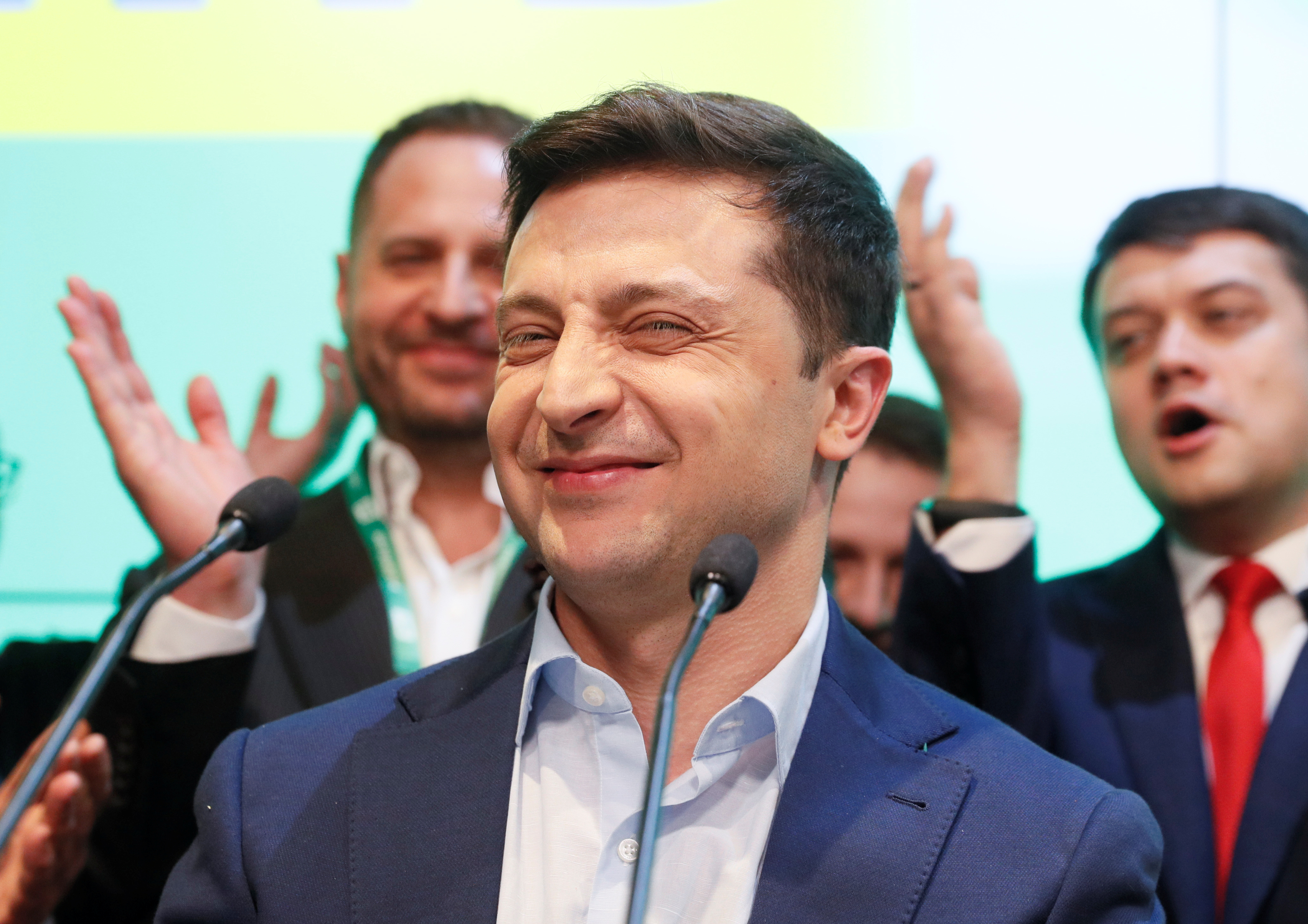 Volodymyr Zelensky smiles to his supporters
Volodymyr Zelensky celebrates his victory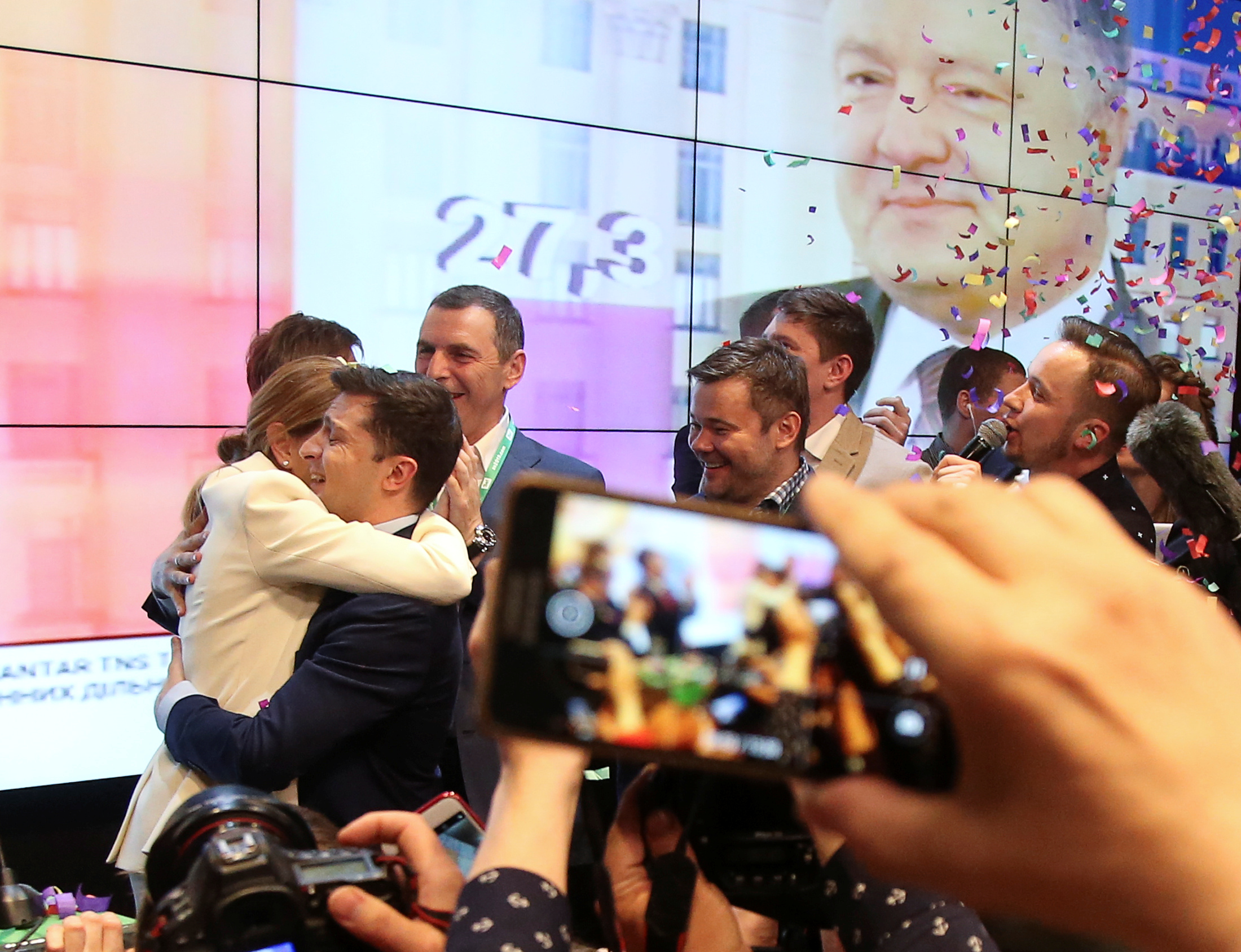 Volodymyr Zelensky embraces his wife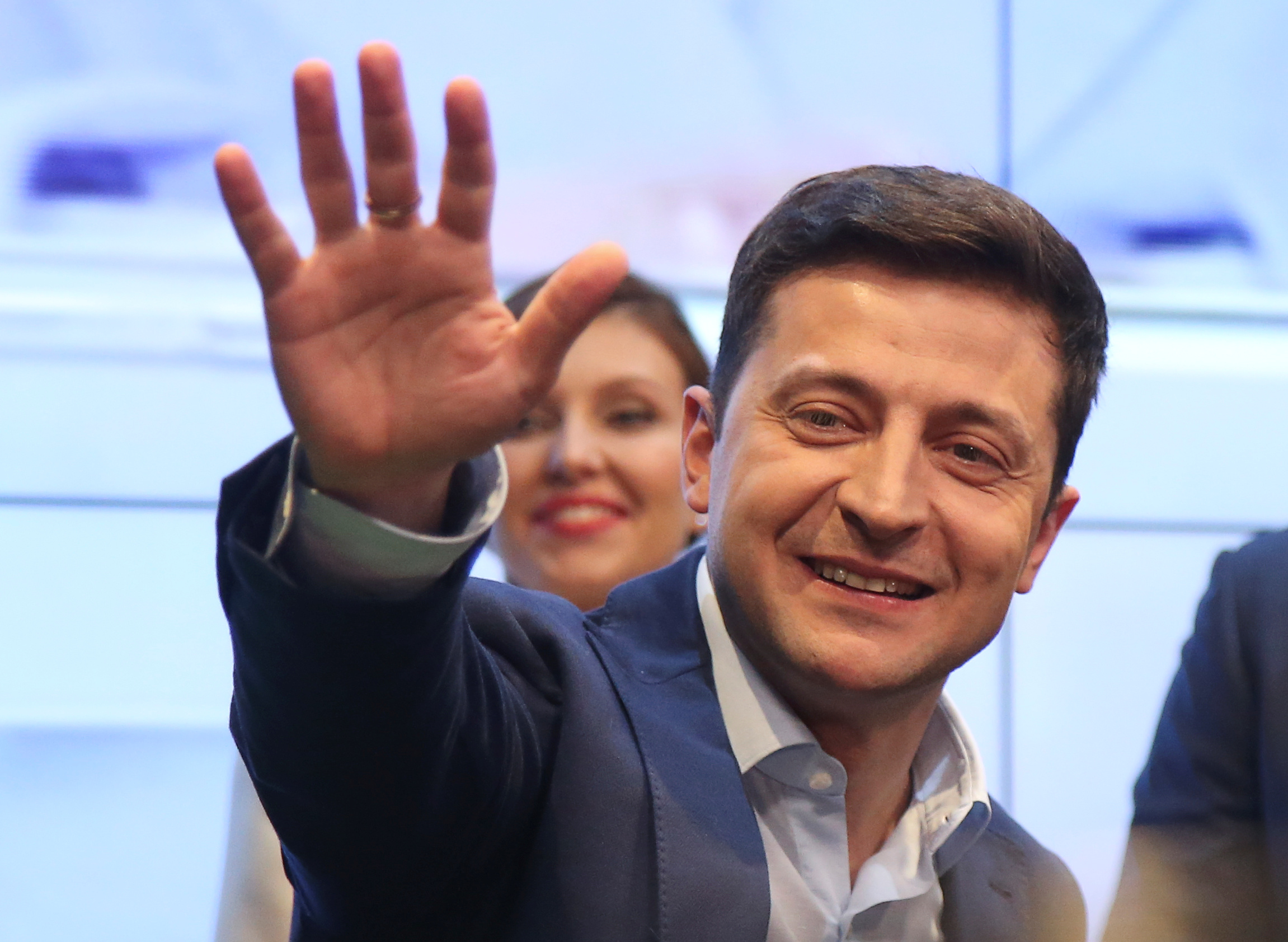 Volodymyr Zelensky