Over the past few days, a show for a famous eyeglass company through Instagram has announced a 90% reduction in its products, accompanied by a link to a site, which turned out to be a trick from someone to steal user data.
The Mirror says that if your account is hacked with the latest trick, you must log out of all registered logins,  after you change your password and turn on 2-step verification, it's best to delete the image as it is posted so that no one else is in the trap.
Tips to protect your INSTAGRAM account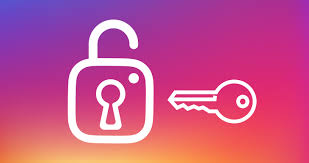 – Always use official applications from a Google store or any secure store, download updates as soon as they are available to avoid security vulnerabilities.
– Use complex and different passwords for all your accounts to stay safe, because when you lose any one of them you can penetrate the other.
– Do not use login data for insecure applications.
– Do not click on any suspicious and unknown applications even if they are sent to you by your friends, because they can be carriers of viruses.
– Review your security settings and data in each application, select each application's own permissions, and remove any application you do not want.
– It is not necessary to enter all of your correct data while requesting verification of the account, such as the name of the father, mother and date of birth.
It is possible to borrow names and other dates to protect yourself from theft of information if a breach occurs.
Read also: Learn about 12 most downloaded apps on Android and iPhone