Instagram announced that it will test a new way to hide the number of hits, likes video view counter in coming days, in an effort to get users to pay attention to the content itself, not the metrics associated with it.
During the testing period viewers will not see the total number of views on the images or views on videos while browsing Instagram or visit a user profile, account owners will still be able to access their own metrics and view the aggregate of the likes or details of a particular publication, although account owner will need to click on a publication to view them.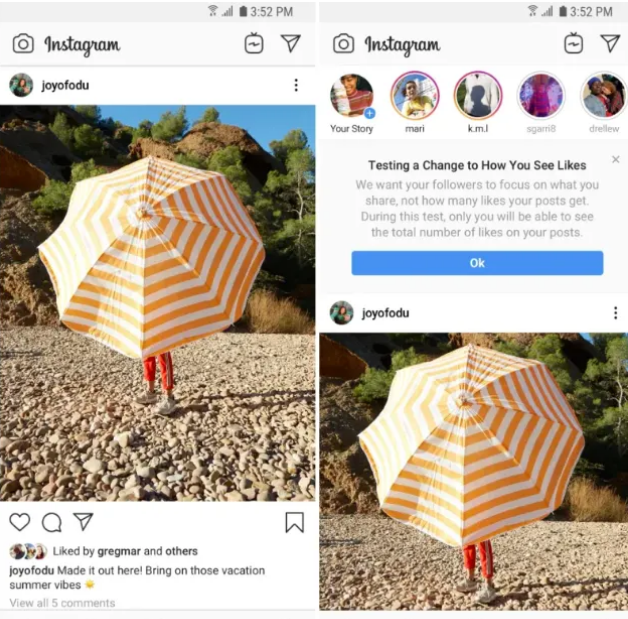 Instagram test will begin later this week for users in Canada.
New feature of Instagram was also revealed in a conference F8 the "donation posters".
In February, Facebook announced that it would help people donate to nonprofit organizations on Instagram, Facebook Charitable Giving.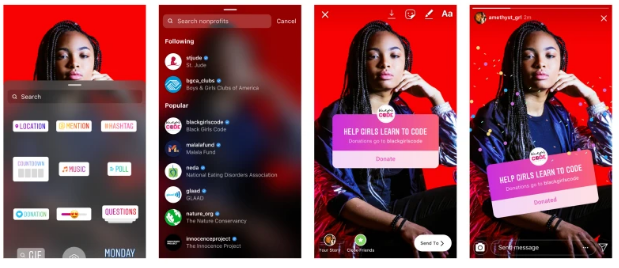 Through donation stickers, people will be able to raise money for many events and goals, starting Tuesday with the use of newly launched "donation posters" in stories.