3D Simulation Reveals from observations within a supernova 11,000 light years away, based on observations from a number of telescopes.
The simulation was created for Supernova Cassiopeia A, an expanding cloud of material formed when a star exploded.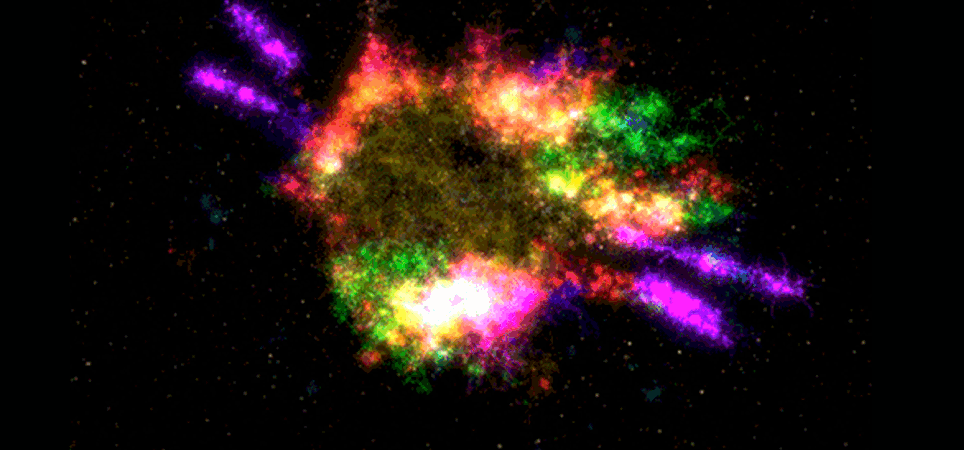 Supernova Simulation
According to the daily Mail, the simulation had the advantage of placing each of the many colors in the visualization with a different length of light, allowing us to see supernova remains in all its glory.
The simulation was developed by researcher Kimberly Arcand, who works at the Chandra X-ray Observatory of NASA, using real observations of Supernova Cassiopeia A.
To innovate its technological conception.
Arcand collected data from the Chandra X-ray Observatory and the Spitzer Space Telescope, as well as terrestrial telescopes at the National Observatory of Astronomy and MDM In Arizona, United States.
Supernova 2
Supernova telescopes were captured not only by visible light, but also by gamma rays, infrared radiation, radio and ultraviolet and x-ray wavelengths.
In simulation, this was adjusted through the different wavelengths that are visible by representing them in different colors.