Bill Gates will finance the artificial cloud project that reduce the flow of sun heat to the earth. Although the plan appears to be a science fiction story, it could become a reality within a decade: 800 giant planes began lifting millions of tons of calcium carbonate dust 12 miles above the Earth's surface and distributing it into the Earth's atmosphere. Try to minimize climate warming.
In theory, the dust carried by the air will create a massive sun shade, reflecting some of the sun's rays and heat into space, reducing those reaching the Earth and protecting it from the scourge of climate heat degradation, according to the Daily Mail.
The massive project of artificial cloud, funded by billionaire founder and Microsoft founder Bill Gates, is overseen by the pilot project, a group of scientists at Harvard University.
In fact, these plans were so well developed that initial experiments to spray calcium carbonate dust began months ago.
This initial test, valued at $ 3 million, known as the anti-stratospheric disorder experiment SCoPExStuck, A high-altitude scientific balloon, to collect about 2 kg of calcium carbonate dust, into the atmosphere 12 miles above the desert of Mexico.
But the project idea is to plant a tube-shaped area of ​​the sky half a mile long and 100 yards in diameter.
Over the next 24 hours, the balloon will be guided by fans again through this artificial cloud, as its onboard sensors monitor the sun's reflective dust capabilities and their effects on thin ambient air.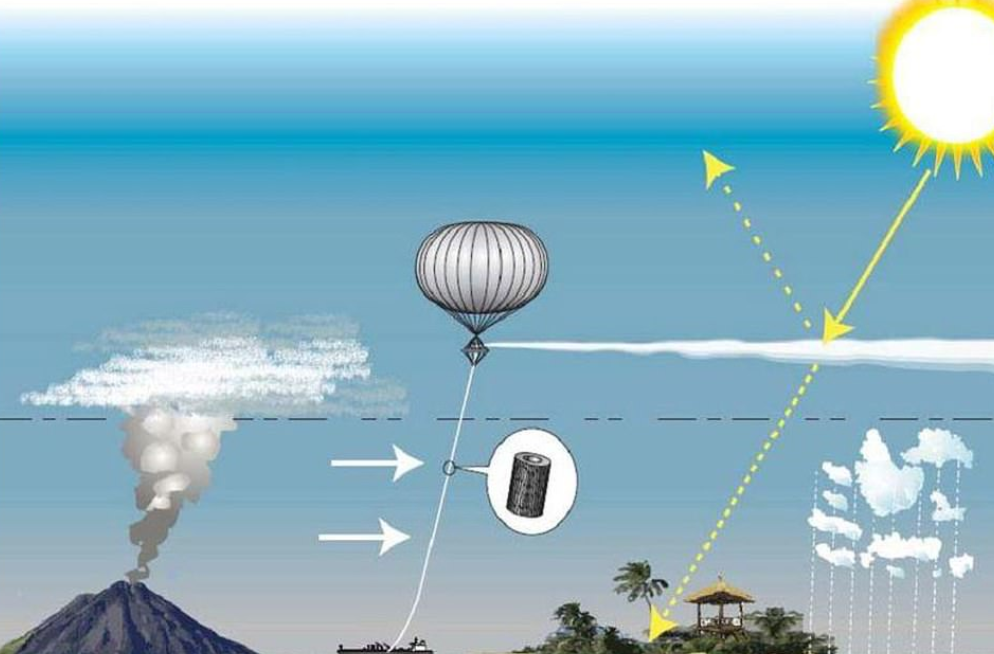 Cloud of calcium carbonate dust
However, the experience ScoPExStuck amid fears that it could lead to a catastrophic chain reaction, creating climate chaos in the form of serious droughts and hurricanes, causing the death to millions of people around the world.
Read also: UN Secretary-General Antonio Guterres calls for rapid action to avoid climate change disaster