Jeff Bezos on Thursday unveiled his company's vision Blue Origin grand travel to the Moon, and said the origins vision for space and a moon lander, but it seems that these plans aroused the jealousy of "Elon Musk," head of SpaceX.
According to the Daily Mail, Musk posted a tweet in which he wrote "Stop teasing" late at night, including a sarcastic picture of a company vehicle Blue Origin.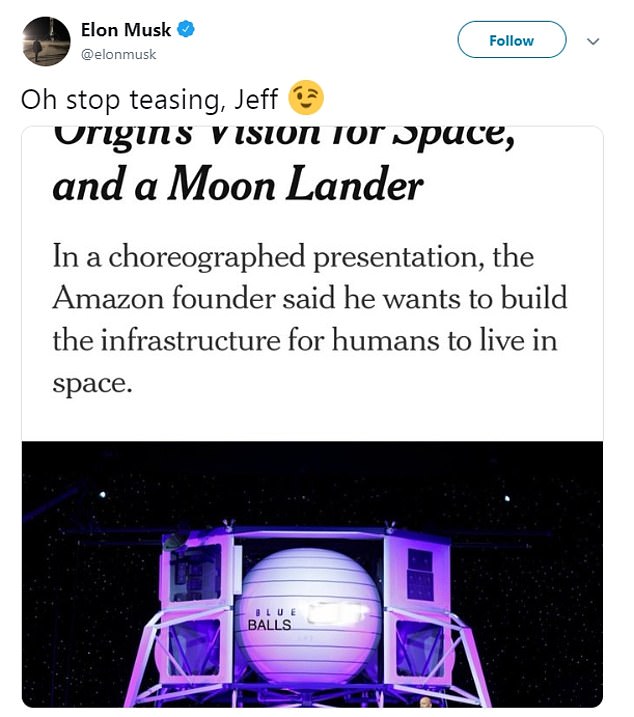 It was not this time that the two billionaires exchanged taunts with each other, exploiting Twitter to ridicule each other, alongside talking about their achievements. In April, Amazon announced that it would launch thousands of satellites broadcasting the Internet in low Earth orbit, Similar to Starlink, developed by SpaceX.
Earlier, in 2015, Bezos boasted that Blue Orgin launched a rocket into space and returned to Earth, describing the reusable rocket as "the rarest of monsters," adding that his company had made this hard work "easy."
He was not surprised by this description. He replied in a tweet, telling him that he had only sent a rocket into space, not in the orbit.