Two developers, based on a bird capable of transporting passengers from Europe to America in just one hour, introduced a miniature model showing that it might have future applications for private aircraft, military vehicles or even combat drone aircraft.
The developers of the flying dish, they named it VTOL It will be the first in the world to fly in all directions, as it can act as a low-speed drone, while a supersonic aircraft will operate efficiently at high speeds, and the entire body of the vehicle acts as a low wing.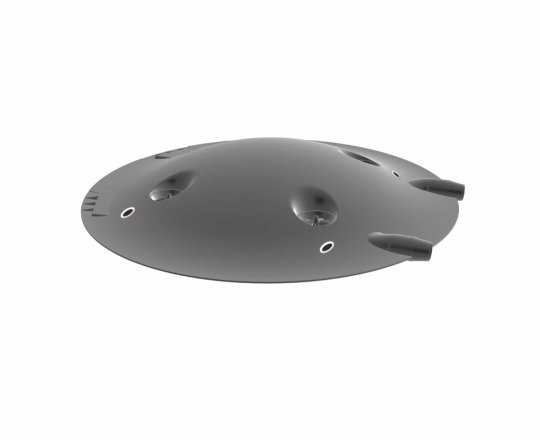 Rizfan Sabi, engineer and inventor of the flying dish, said:
ADIFO
, or
All-Directional Flying Object
 ss a flying vehicle designed to change the actual flight model. "
Sabi worked with Yusuf Taboso, a prominent aerodynamics specialist to develop the vehicle, and designed a prototype 1.2 meters (3.9 feet) high.
ADIFO is a disk-shaped airplane. Its entire surface is a wing. It is specifically formed to mimic the back half of the dolphins. The outer edge of the dolphin is reduced to a thin ring, making it very skid in a horizontal flight.