landslide in Bolivia has destroyed dozens of houses, with people on their mobile phones monitoring their homes.
The landslide caused destruction of 66 houses illegally built on the site of a former landfill in the Bolivian capital of La Paz, houses appeared as if the land was slowly swallowing them, according to photos highlighted by Reuters.
The landslide occurred 48 hours after the evacuation of houses built on a slope began.
Officials evacuated 17 families and ordered 7 houses demolished after investigators determined the site was unsafe.
Emergency services managed to evacuate the population before the situation deteriorated dramatically in the collapsed street, preventing injuries, the report said.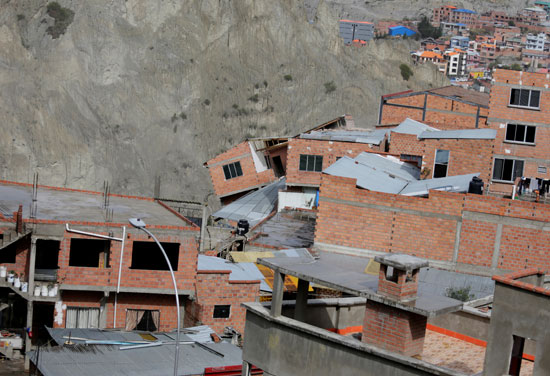 Massive landslide destroyed dozens of houses in the Bolivian city of La Paz, displacing hundreds of residents of the area, CNN reported
.
La Paz, in Bolivia, is the highest administrative capital in the world, resting on the Andes' Altiplano plateau at more than 3,500m above sea level. It stretches to El Alto city in the highlands, with snow-capped, 6,438m-high.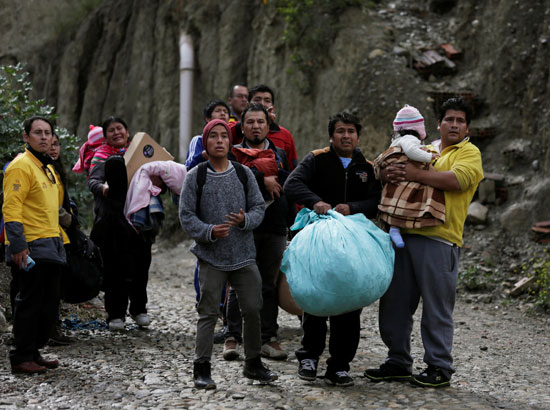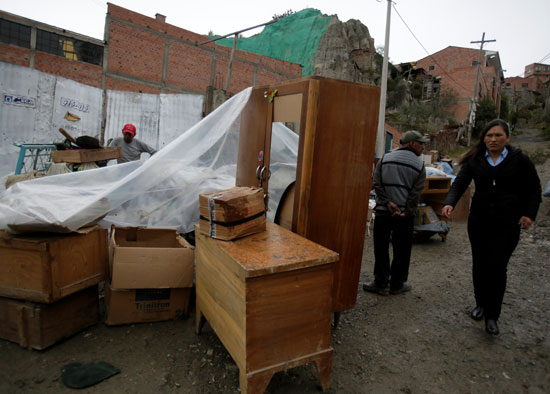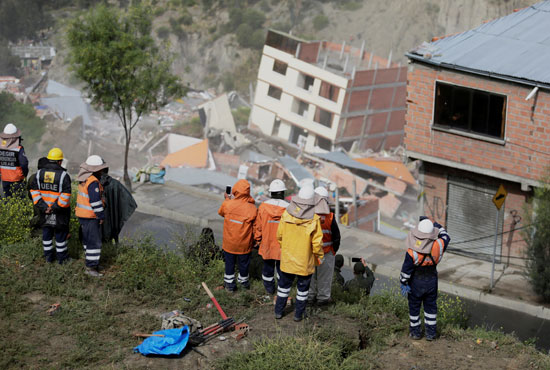 According to Bolivian media, three people, including an elderly couple, were missing as a result of the house collapse, while rescuers said no one was hurt.
Government officials ordered emergency workers to evacuate 88 families after cracks were discovered in the exterior walls of some houses recently.