NASA has revealed a moving picture that highlights the alarming increase in carbon monoxide in the atmosphere as a result of fires in the Amazon jungle.
The levels of polluted gas up to 18,000 feet above the ground to 160 parts per billion, in terms of volume in some areas, with the expectation that they will be much higher.
According to NASA, harmful gas can remain in the air for about a month, which has implications for air quality and climate change.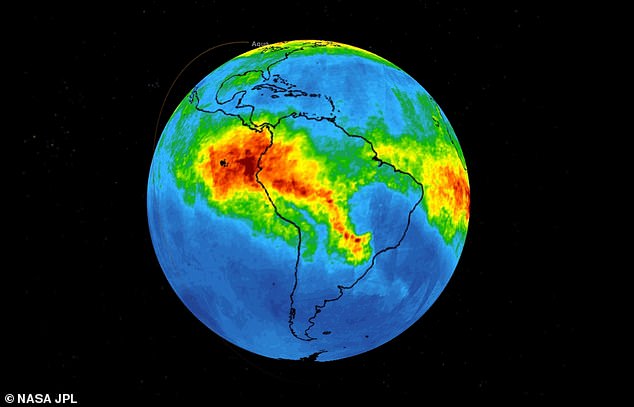 Pollution rate
At such a high altitude, these concentrations are likely not to pose a significant direct risk to human health, but strong winds can change this for some areas.
NASA explains that the gas has little effect on the air we breathe, but strong winds can move it down, which can significantly affect air quality.
The space agency notes that the gas can also travel long distances during weeks in the atmosphere.
Animation shows data captured by a tool NASA Atmospheric Infrared Sounder (AIRS) on the satellite Aqua.
Green shaded areas indicate carbon monoxide levels of about 100 ppm, yellow shows a higher concentration, at about 120 ppm, and red shots on the map represent 160 ppm, or perhaps higher than some areas.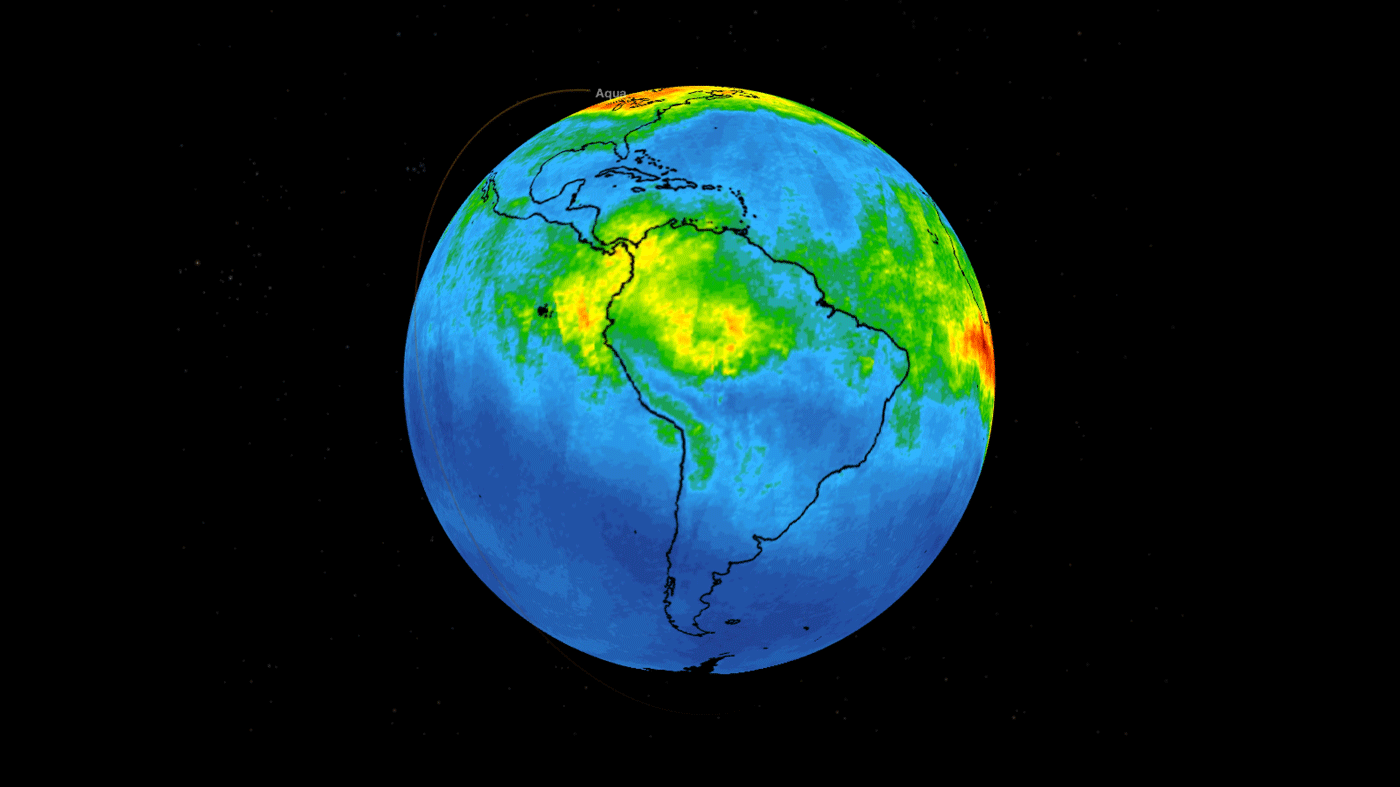 Animated image of pollution from the Amazon fires
In the troposphere – or the atmosphere layer close to Earth's surface – carbon monoxide levels typically range between 50 and 100 ppm, according to the University's Atmospheric Research Foundation.
The animation shows how the pollutant has risen and spread over the past few weeks as fires continue to flare.
The shocking figures released by the Brazilian Space Research Agency revealed INPE This week the country's forest fires rose by nearly 80% to the highest point since 2013, and this goes hand in hand with increased deforestation. In the first seven months of this year, deforestation in Amazon increased by 67% compared to the previous year.
Read also: Wildfires in the Amazon: worries become global