Steam the world's largest gaming platform went down hill at 8:30 (GMT 0).
Gamer's unable to play to their favorite title took to twitter to share their frustration, as tournaments, parties and several other matches got canceled as users were unable to login.
Read also: Check out the best games that recently arrived at the Google Play Store
Tech Lapse reports that server issue emerged starting 8:30 (GMT 0), and consists of players mostly in US, UK and Europe. Although, reports of errors also surfaced form India, Indonesia and Pakistan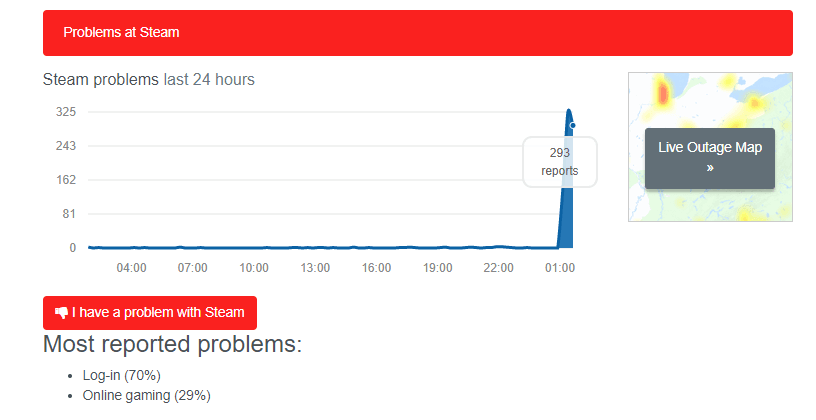 13:48 PDT ⏳ 100% of #Steam connection manager servers are still down. https://t.co/m0NlDb8Z4P

— Unofficial ? Steam Status (@SteamStatus) September 28, 2019
As of now there are no words from Official Steam support, so we don't know what exactly went wrong.