Thousands of Brazilians took to the streets of the country's largest city to express their dissatisfaction with leftist President Jaire Bolsonaro and his government against the backdrop of widespread fires devouring the Amazon jungle, accusing their president of "lying".
For his part, Bolsonaro today tried to ease the anger and persuade the population that the situation is under control. In figures, based on official data published by the Brazilian Institute for Space Studies.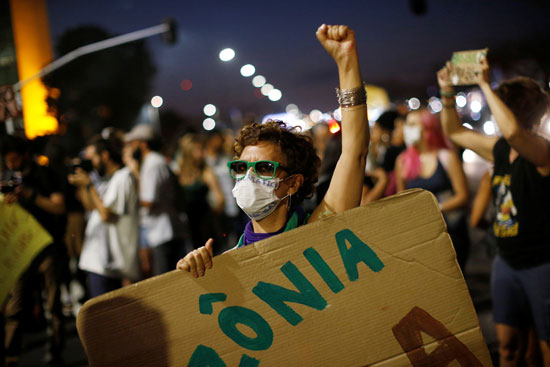 One of the demonstrators
Demonstrators blocked the main street in the country's largest city and its financial capital, Sao Paulo, demanding the resignation of Environment Minister Ricardo Salis, strongly criticizing Bolsonaro and the agriculture sector behind him, Russia Today reported on Saturday.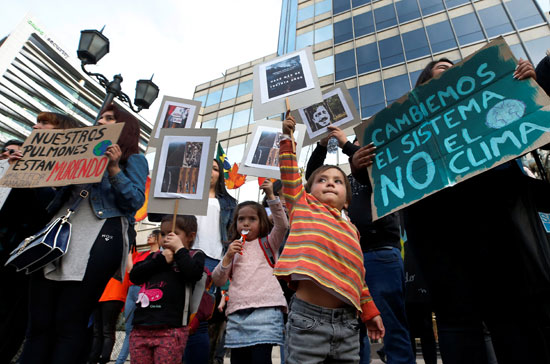 Children participate in the protest
In Rio de Janeiro, thousands of Brazilians rallied in front of the city's city hall, many of whom stressed that the catastrophic fires were a direct result of Bolsonaro industrial projects in the forest area and lifted the ban on mining and commercial agriculture in nature reserves.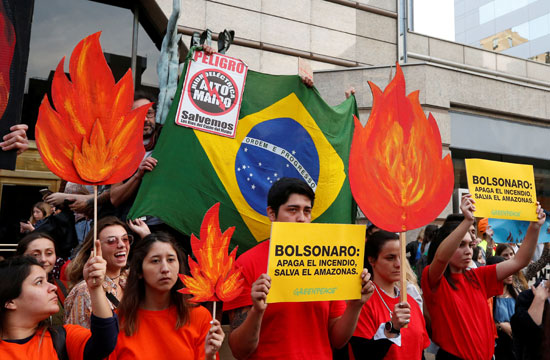 Side of the protests
Brazilians were angry that Bolsonaro blamed the devastating fires on non-governmental organizations without providing any evidence, accusing the president of lying.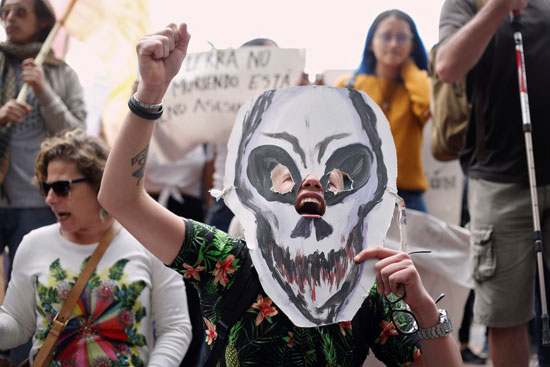 Side of the protests by Brazilians
UN Secretary-General Antonio Guterres said on Twitter he was deeply concerned about the Wildfires in the Amazon, world's largest rainforest. The UN secretary-general claims that the Amazon is protected.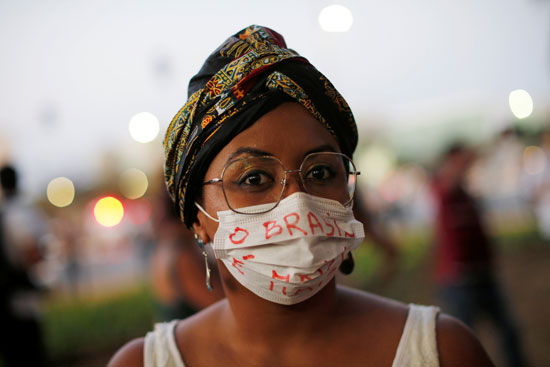 A lady involved in protest
Neighboring Bolivia and Paraguay also faced forest fires that caused irreversible damage to wildlife, but distinct from those in Amazonia.
According to the INPE, 75,336 forest fires were recorded in the country from January to 21 August, 84% more than in the same period last year. According to an NGO collective, 54% of these Wildfires in the Amazon.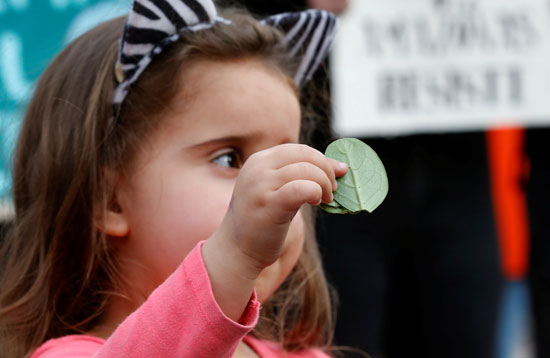 A girl participating in the protest
Brazilian Defense Minister Fernando Azevedo said on Saturday that the United States is not providing tangible support to fight forest fires despite President Donald Trump's loose offer of assistance.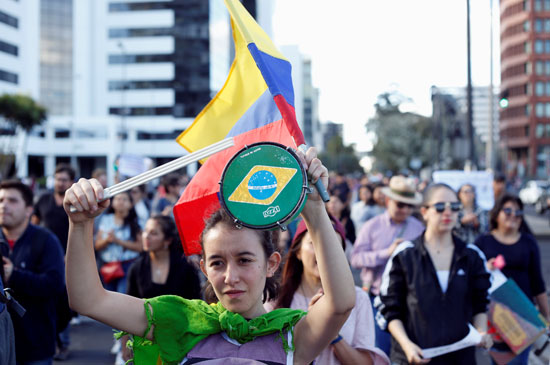 A girl carries a Brazilian flag during the protest
Azevedo told reporters at a press conference that there had been no further contact between the two countries regarding the fires raging in the Amazon forests after Trump's offer of help in a telephone conversation with Brazilian President Jaire Bolsonaro.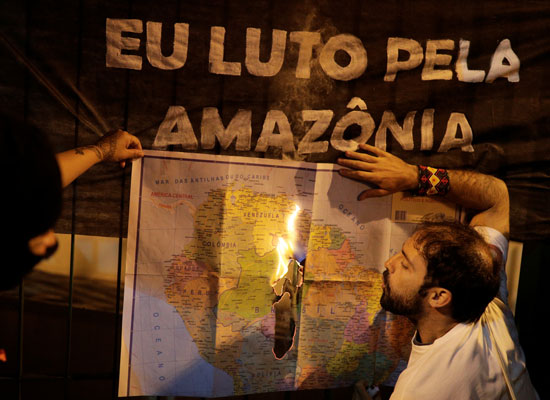 A protester burns part of the map
Brazilian press began to report health problems, including respiratory, in some cities, fires affecting " the lungs of the planet" was trending in Brazil on Thursday at the twitter.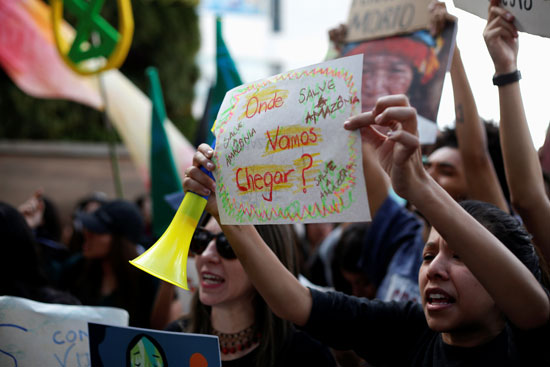 Brazilians with slogans